Rode Procaster: Dynamic Microphone for Broadcasters
The Rode Procaster set the bar for a professional, yet comfortable affordable microphone. Discover why this piece of kit should have a place in your studio.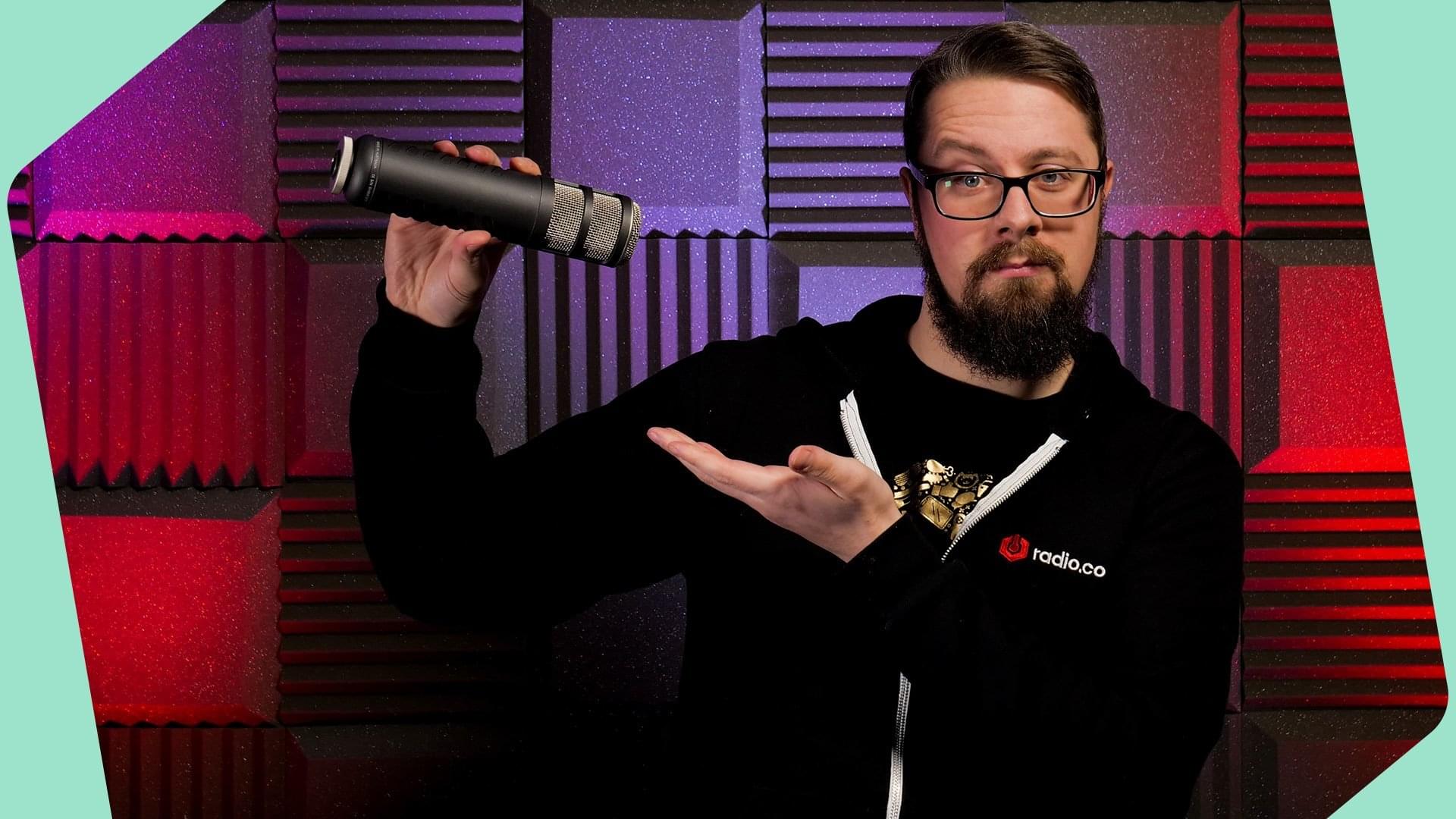 It goes without saying that Rode are big business in the world of audio, fashioning some of the best and most reliable microphones for radio, podcasting, and film. Proudly sat at the top of Rode's critically acclaimed catalogue of affordable, professional equipment is the Procaster. A heavyweight microphone that still manages to send shockwaves throughout the broadcasting world many years after its initial release, but why is that?
The Rode Procaster is available on on Amazon USA or Amazon UK.

Everything You Need in One Neat Package
Alongside the microphone itself you will receive a ring mount to fix it to any microphone stands or a boom arm (like the Rode PSA-1), as well as a padded zip pouch to protect the microphone from any scuffs and scratches.
Typically it's recommended to also purchase a shock mount or pop filter to ensure the best sound quality for your broadcasting. However, considering the Procaster is equipped with it's own internal pop filter and shock absorbing capabilities, literally all you need to begin broadcasting is inside the box.

Making the Rode Procaster Work for You
The Rode Procaster is a dynamic microphone capable of delivering a clear and highly professional sounding vocals to any broadcast or podcast. Unlike a condenser microphone that's designed to pick up even the most subtle of nuances, a dynamic microphone concentrates on your voice whilst giving it an overall warming gloss, and that's certainly true of the incredibly impressive Rode Procaster.
Connected via an XLR cable you will require an audio interface or mixing desk in order to use this microphone, so in that regards it's arguably not an entry point microphone for any broadcaster on a tight budget (check out our review on the USB powered sibling the Rode Podcaster instead).
That being said, if you're after a worthwhile investment and a quality of sound far beyond that of its USB brethren, then for $230 you really can't go wrong with this highly adaptable, indestructible behemoth.

How the Rode Procaster Sounds
The Rode Procaster does a tremendous job in combatting loud and overpowering background noises, something which isn't always easy for a dynamic microphone for the same price, and for that reason the Procaster would suit any broadcaster regardless of where or what their studio of choice was. Likewise, the internal shock absorption and pop filter greatly reduces the impact of natural plosives and vibrations, adding yet more strings to its already wonderfully versatile bow. But don't take our word for it, be your own judge.
For lack of a better word, the Rode Procaster is a touch "power-hungry", so to really hear the benefits of this peripheral you will need to add more gain to your audio interface or mixing desk. It's not so much of a negative critique, just a tip to ensure the sound quality you hear is the one that you're promised.
Final Verdict
It's really no surprise why after all these years the Rode Procaster is still a force to be reckoned with. Not only is this microphone easy on the eyes and in the hands, it's also easy on the wallet as you're truly getting a remarkable, industry standard microphone for the price you're paying. It may be pricer than it's predecessors and successors, but there's a reason for that, it's a multi-talented, formidable microphone still capable of evolving any broadcaster or radio station. As the old saying goes: "Don't fix what isn't broken".