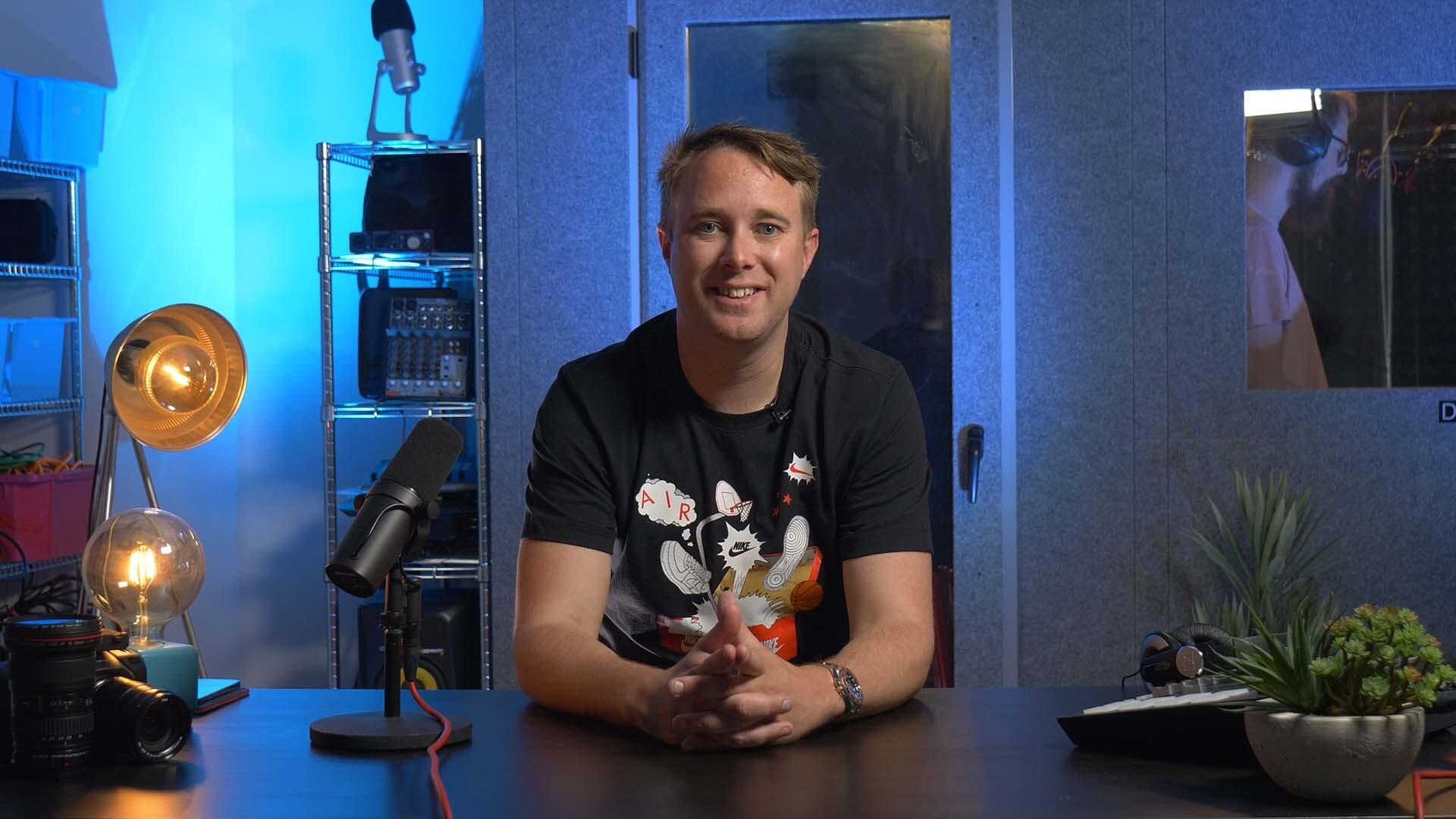 Quick Overview
Radio.co founder James Mulvany uncovers how you can use podcasting to share your stories, expand your network, and build brand awareness. Whether you're a seasoned podcaster or just starting out, discover how you can make a lasting impression on listeners as a podcast guest.
Hey, I'm James 👋
I set myself a challenge to book 30 interviews in 30 days. I failed... and ended up doing 46 instead (talk about a busy month). Now, I want to share how you can do the same. Get ready to fill your diary with multiple podcast interviews, build brand awareness, and share your story with the right people.

So over the past couple of years, I've used podcast guest interviews as a marketing tool to grow my business and personal brand tenfold.
I want to give you the confidence to generate a consistent stream of podcast guest bookings with highly targeted and relevant audiences, no matter your level of experience with podcasting.
Why Podcasting?
Podcasts present a huge media opportunity that is arguably more powerful than any other medium we've ever seen. A modern alternative to traditional newspaper interviews and PR, it's never been easier to share your stories with highly relevant audiences talking about subjects you're passionate about.
So fill your diary with podcast interviews on Spotify, just like James!
What You'll Learn
Get booked on high-quality podcasts while taking advantage of each interview. Find your voice and communicate with confidence.
⏱ Why now is the perfect time to take action
Find loads of shows looking for people exactly like you. Whether super niche or really broad, pinpoint the right people to connect with.
💪 NAIL down the perfect podcast pitch
Create a compelling message to make your story and knowledge irresistible to podcasters. Then tailor to each show for maximum results.
👀 Discover shows that are actively seeking guests
Not all podcasts have guests, not all podcasts want to interview guests, and many are 'closed off' or 'invite only'. You'll learn how to quickly seek out ones that aren't.
🔍 How to research and prepare for every interview
Offer high value to your hosts. Fully prepare for each recording to make sure you're both an educator and entertainer during your conversations.
😊 Become a confident podcast guest
Don't let nerves get the better of you. Using simple techniques, feel relaxed and put yourself at ease just before each interview.
👄 Sell without actually 'selling'
Podcasts are the perfect place to pitch your products or services. But you don't have to be a push salesperson. Create opportunities to drive conversations to your goods.
🎙 How to record studio quality podcasts
Brush up on tried and tested audio techniques to sound your best. Choose the right equipment and set up your studio for optimal results.
🎉 Create an unstoppable professional network
Once you've been on someone's podcast, you can relate to them on a personal level. Those relationships allow you to build out a network of other like-minded professionals.
"Podcasts helped me grow not just my personal brand, but all my businesses."
James Mulvany
Radio.co, Podcast.co, & MatchMaker.fm
But Is This Course Right for Me?
Truth be told, the course is designed for professionals. Those looking to grow their personal brand or business. But there's enough substance for individuals that are close to the starting line looking for direction to network effectively with podcasts.

🎙 Podcasters
Don't have a podcast? No worries. Being a guest on other people's podcasts is much easier than running your own show. And it still delivers many of the same benefits.
📣 Entrepreneurs
Prolonged periods of attention (combined with an intimate listening experience) make podcasting a perfect brand-building tool. Few things can rival it in terms of quality of engagement.
📖 Experts
Previously, you had to get on TV or publish a book to be considered a true thought leader. But podcasting allows you to bypass traditional media gatekeepers and reach the right people.
Ready to supercharge your podcast game?
Full Course
$99
$49
50% off for a limited time only
Instant access to all 5 modules
No worksheets, just one-to-one videos
2 bonus modules on LinkedIn growth
Purchase Now